Ops

Aware Essential Sensors
IFD Sensor
See the signal. Replace the transformer.
When the insulating oil breaks down from an internal arc, a gas bubble forms and pressure rises rapidly. This activates the IFD Sensor's bright orange indicator, clearly visible on the tank's exterior. This alerts line crews that the transformer has faulted and needs to be replaced.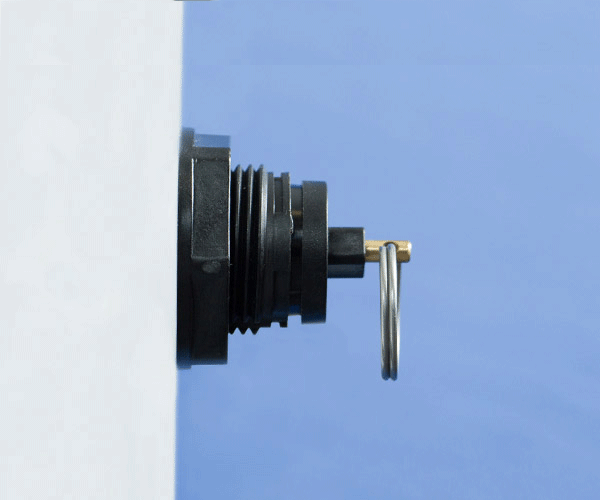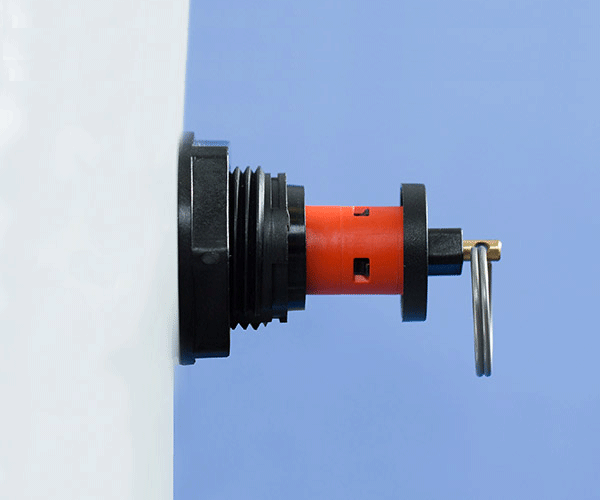 Benefits of the IFD Sensor
CUT
OPERATING COSTS
Give linemen actionable intel. Cut down costs by spending less time troubleshooting, keeping functional transformers in service, and avoiding catastrophic transformer failures.
TROUBLESHOOT
WITH CONFIDENCE
Troubleshooting often isn't easy and there's always the question, did you do the right thing? Take the guesswork out of troubleshooting by providing line crews with clear actionable intel.
IMPROVE
SAIDI & SAIFI
Improve reliability and customer satisfaction by reducing outage duration and frequency. Identify and fix problems faster and avoid re-fusing as a means of troubleshooting.
A BETTER WAY TO
PROTECT LINEMEN
Keep line crews out of harm's way with a clear visual warning that it's unsafe to re-energize a transformer. Allow linemen to troubleshoot from the ground and reduce the need to enter the primary voltage area.
Immediate fault detection
The IFD Sensor provides linemen with actionable intel and makes troubleshooting simple. This allows crews to identify faulted transformers in seconds, not hours, and replace it safely.
For pole and pad-mount transformers
The IFD Sensor can be specified for pole or pad-mount distribution transformers. This durable sensor is installed by your transformer manufacturer and requires no maintenance throughout the life of the transformer.
Built-in PRV (pressure relief valve)
The IFD Sensor incorporates an integrated PRV that relieves pressure automatically, or manually using a hot-stick or gloved hand, and conforms to either IEEE or CSA standards.
Pair the IFD Sensor with TempPatrol
Arm your transformers with the IFD Sensor and TempPatrol and give line crews the essential tools they need to interact with transformers.
*When troubleshooting with the IFD Sensor, always follow your utility's Standard Operating Procedures (SOPs).
How does the IFD sensor save my utility money?
When the IFD Sensor detects a faulted transformer and provides your line crews with an instant visual orange alert, it immediately reduces the costs associated with fault detection, including the time and resources required to identify the source of an outage and troubleshooting the cause. This translates into fast and low-cost outage restoration for your utility, getting meters turning again and customers satisfied; the IFD Sensor also eliminates the costly and unnecessary replacement of non-faulted transformers.
Additionally, the IFD Sensor removes the risk of a catastrophic failure occurring due to a lineman re-energizing a faulted transformer—a scenario faced by an average of three linemen every day across North America. Such events can cost utilities hundreds of thousands of dollars in injuries to line crews, damage to equipment and the environment, not to mention harm to utility reputation and customer satisfaction.
The IFD Sensor's typical 12:1 return on investment makes specifying it an easy business case for budget-conscious utilities. It's a justifiable investment that pays for itself, whether it's activated or not. You can protect valuable utility assets, significantly improve operating efficiencies, and reduce avoidable operating costs with the IFD Sensor.
How does the IFD Sensor improve safety for my linemen?
When the IFD Sensor detects an internal arcing fault in transformers, it releases a highly visible orange signal that immediately alerts your line crews of the need to replace the transformer to restore power safely. This eliminates the need for your linemen to enter the primary voltage area and risk the potentially hazardous consequences of a blowout. Without the IFD Sensor, 15% to 20% of the time, linemen may attempt to re-energize a faulted transformer, putting themselves and others in danger.
The IFD Sensor is a safe investment for utilities with a 'safety first' mission. It can significantly advance safety standards for distribution networks, keep your linemen out of harm's way, limit the risk of injury to people and the environment, and support a culture of safety everyone can stand behind.
What are the risks associated with re-energizing faulted transformers?
Traditional utility Standard Operating Procedures (SOPs) typically call for linemen to enter the primary voltage area to troubleshoot the cause of a power outage, which can result in a decision to re-energize a transformer. When a lineman attempts to re-energize a faulted transformer, there is a risk of a catastrophic failure. The hazards of such a blowout include serious injury to linemen—burns from the explosion and oil spillage. Additional risks include injury to others in close proximity to the blowout—linemen and members of the public, damage to equipment and the environment, and harm to your utility's reputation and customer satisfaction.
How does the IFD Sensor improve SAIDI and SAIFI?
The IFD sensor is a simple fail-proof answer to lowering SAIDI and SAIFI numbers; it directly impacts utility success by reducing the frequency and duration of power outages. When the IFD Sensor detects internal arcing faults, restoration of power is significantly accelerated. Faulted transformers can be identified immediately and replaced quickly so meters start turning again in record times—and reduced outage times mean improved SAIDI results.
Additionally, the IFD Sensor's definitive orange alert eliminates any need for the 'trial and error' approach of re-energizing operational transformers, which can result in unnecessary, annoying, and frequent short power outages for customers. When your line crews don't need to risk an unnecessary power outage to find out if a transformer has faulted, customer satisfaction increases—and fewer power outages means improved SAIFI results.
What types and sizes of transformers can use an IFD sensor?
The IFD Sensor is a one-size-fits-all device that can be installed in 1 ph and 3 ph pole and pad-mount distribution transformers from 10kVA through 3000 kVA—using mineral or ester-based oil.
How do I implement the IFD Sensor into my transformers?
The simplest and fastest way to start deploying the IFD Sensor in your network is to add it to your transformer manufacturer's specifications. Here is a sample:
"Each transformer shall be equipped with a non-resettable device, which detects and provides an external indication of internal transformer faults, and also incorporates pressure relief functionality. Installation shall be per the specifications provided by the device manufacturer. The approved device is manufactured by IFD Technologies."
In addition, utilities can also install IFD sensors in refurbished transformers, either in your own shop or through a refurbisher.
Which transformer manufacturers will install IFD sensors?
Every major transformer manufacturer in North America and many refurbishers have been successfully installing IFD Sensors in pole and pad-mount transformers for many years. IFD engineers have visited each of the major transformer manufacturers and certified their operation in order to ensure IFD Sensors are installed correctly. See full list of manufacturers.