Ops

Aware Essential Sensors
TempPatrol
Easily identify failing transformers
TempPatrol measures the internal top oil temperature of a pole or pad-mount distribution transformer through a sealed port. When the temperature rises beyond a threshold level, a visible indicator releases, providing clear 'over-temp' and 'extreme over-temp' alerts to crews.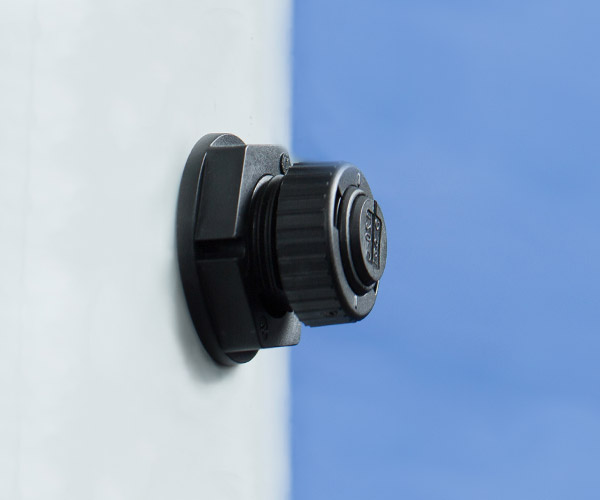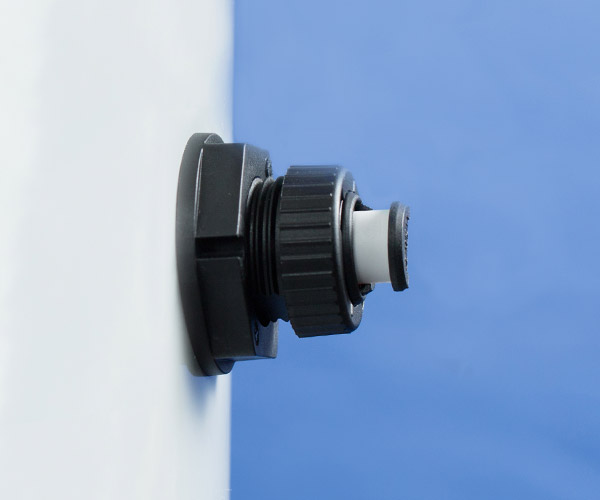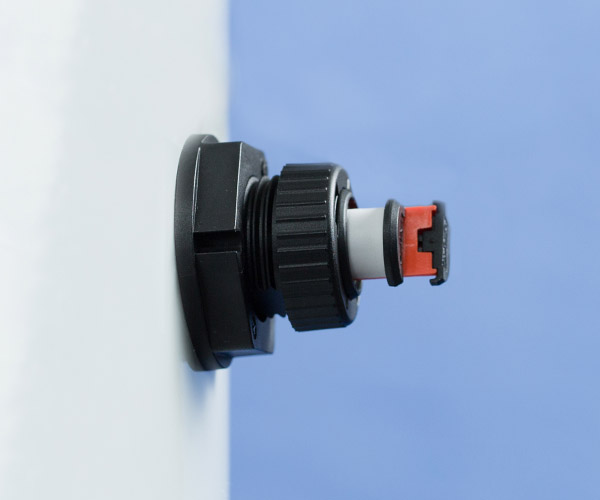 PREVENT OUTAGES AND TRANSFORMER FAILURES
Build a watch list of undersized and failing 'problem' transformers, and schedule replacements to avoid unplanned outages. Easily identify transformers operating at extreme temperatures and reduce the risk of fires, oil spills, and damage to ancillary equipment.
TROUBLESHOOT OUTAGES FASTER
Restore power faster by quickly confirming or ruling out temperature-related transformer problems easily from the ground. Avoid repeat outages and unnecessary transformer replacement by helping crews make better decisions: re-energize or upsize.
IMPROVE ASSET MANAGEMENT
Keep right-sized transformers in service and redeploy undersized units easily. Maximize the value of rolling assets by avoiding nuisance outages and wasted time replacing good transformers. Focus monitoring equipment on problem transformers at high risk of failure.
Actionable intel
TempPatrol's visual indicators provide line crews with clear and easy-to-access decision-making criteria, allowing utilities to standardize procedures.
Accurate data
TempPatrol is triggered by a thermal element located inside the transformer, providing a reliable top oil temperature reading every time.
Easy to install and built to last
TempPatrol's maintenance-free mechanical design is installed by your transformer manufacturer and built to last, using materials proven in the transformer environment, and at a price distribution can afford.
Pair TempPatrol with the IFD Sensor
Arm your transformers with TempPatrol and the IFD Sensor and easily identify failing or faulted transformers.
How does TempPatrol save my utility money?
TempPatrol detects the internal operating temperature of a transformer and provides your line crews with a clear visual signal easily seen from the ground. TempPatrol provides an early warning to your inspection crews of a potential failure so plans can be made to either add the transformer to a watch-list or replace it before a costly unplanned outage occurs. Additionally, TempPatrol can provide key intel to Troublemen regarding the root cause of an outage that results in better decision making. This helps linemen restore power more quickly and know when to upsize in order to avoid repeat outages. TempPatrol can save utilities thousands of dollars by avoiding costly outages and troubleshooting outages faster.
At what temperatures does TempPatrol activate an alert?
TempPatrol has two over-temp alerts:
The white alert activates when the transformer reaches a first "over-temp" threshold*

The orange alert activates when the transformer reaches a second "extreme over-temp" threshold*

Contact us for further details.
What are the risks of operating a transformer over-temperature?
Transformers operating in the normal temperature range are expected to function for approximately 20 years — every additional degree of heat will reduce this number. As the temperature rises, the increased likelihood of failure brings with it an increased safety risk to crews and the public, and increased likelihood of damage to ancillary equipment, and increased cost dealing with an unplanned outage and early transformer replacement.
How do I specify the TempPatrol sensor for my transformer manufacturer?
Getting started with TempPatrol is easy – simply update your transformers specification with a requirement to include the sensor. Here is sample language to get you started: 
"Each transformer shall be equipped with the TempPatrol, over-temp sensor, produced by IFD Technologies. Installation shall be per specifications provided by IFD Technologies."